OLD DOGS AND CHILDREN, AND WATERMELON WINE

TOM T. HALL ARRIVED IN NASHVILLE WITH HIS GUITAR AND $46.00 IN THE EARLY 1960s.   HE WAS A GOOD LISTENER.  HE WAS AN

UNKNOWN COMPOSER. 

WITHIN A SHORT TIME, TOM T. HALL WAS WRITING LYRICS AND MUSIC

FOR WELL KNOWN RECORDING ARTISTS.  "HARPER VALLEY PTA"

WAS HIS FIRST BIG ONE.  GEORGE JONES SANG EVERY SONG THAT

HE COULD GET FROM THE NEW BALLADEER.

This page was last updated on: December 30, 2012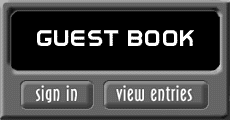 "THE SINGING STORYTELLER" AS HE WAS SOON LABELED, DECIDED TO SING SOME OF HIS OWN MUSIC.  "I REMEMBER THE YEAR THAT CLAYTON DELANEY DIED"

SKYROCKETED TO TOP AND STAYED THERE FOR WEEKS.

WITHIN A FOUR YEAR PERIOD, TOM T. HALL WROTE FIFTY TOP HITS.  "OLD DOGS

AND CHILDREN, AND WATERMELON WINE" WAS A CLASSIC.  TRUCK DRIVERS, HOUSEWIVES, SCHOOL CHILDREN, AND STORE CLERKS WERE SINGING

AND HUMMING THIS SONG ACROSS THE CONTINENTS. 

THIS WAS A SUCCESS STORY.

SEE:  "BACK WHEN GAS WAS 30 CENTS A GALLON" IN MUSIC BOOK #1;

"I LOVE LITTLE BABY DUCKS"; AND "I TOOK A MEMORY FOR LUNCH" IN

MUSIC BOOK #3;"OLD DOGS & CHILDREN"  AND  "ONE-LEGGED CHICKEN"

IN MUSIC #6,  AND "THE YEAR CLAYTON DELANEY DIED" IN MUSIC BOOK #8.

THANKS!  dls